Louisville football: What to know about Virginia
Louisville football faces a very familiar foe this Saturday.
It's officially game week again after Louisville used their open week to pause football activities and limit any potential further Covid outbreaks.
The Cardinals will be squaring off against Virginia for the seventh year in a row dating back to 2014. Before 2014, the two had not played each other since 1989. Louisville leads the all-time series 5-3.
Head coach Bronco Mendenhall has taken the Cavaliers to three straight bowl appearances after the program missed a bowl the five seasons prior.
This year, Virginia is 2-4 on the season. They most recently broke a four game losing streak when they defeated North Carolina on Halloween. They have not played a game since then as both the Cavaliers and Cardinals both have had (in unanticipated fashion) two weeks to prepare for this week's matchup.
Virginia isn't the sexiest matchup nor is it one of the most talented teams in the ACC, but it is one that plays tough football and will give Louisville a close game at the very least.
With that said, let's take a look at what Virginia is all about heading into this weekend's game.
Virginia has a sure-fire NFL draft pick on defense
Charles Snowden is one of the nation's best outside linebackers. He is an absolute freak of an athlete. Snowden stands at 6'7″ 240-pounds. Even then, he looks slender. He is a jack-of-all-trades player in college that primarily rushes the passer standing up near the line of scrimmage.
Snowden has the height of Julius Peppers and the frame of Isaiah Simmons. He is an absolute freak of nature and he has become even more dangerous learning just how to rush coming off the edge.
His 6'7″ frame and arm length causes major issues for offensive tackles trying to put a block on him. Because of his long frame, Snowden is able to use his arms and get off blocks to stop runners in their tracks.
He's put up 40 total tackles among which 8.5 were for a loss and five have been sacks so far in Virginia's six games this season.
They have their own "little guy" receiver
Billy Kemp is a name to know for Virginia's offense. Much like Louisville's version of Tutu Atwell, Kemp is small in stature, but big in his play.
Kemp, a 5'9″ 170-pounder from Highland Springs, Virginia, is the best athlete on the Virginia offense.
He is listed as a running back, but Kemp plays primarily receiver for the Cavaliers. He has amassed 402 yards receiving on 45 receptions this year. For those counting, that's over seven receptions per game.
Whoever wins the little guy receiver battle between Atwell and Kemp may decide who ends up being victorious in this matchup as each player is their team's most dynamic playmaker in space.
They will run their quarterback a lot.
Brennan Armstrong is the man at the helm for Virginia when he is healthy. Similar to Hendon Hooker on Virginia Tech, Armstrong has run the ball a significant amount of times this year. In fact, he has the most rushing attempts on the team with 73.
Armstrong did so while only playing in five games so far this year after he suffered a concussion that knocked him out for most of a game against NC State and their following game.
He has had over 20 rushing attempts in two games this year (Clemson and North Carolina). Hopefully Monty Montgomery will make a return to the lineup as he is Louisville's best QB spy on the team.
If Montgomery is in the lineup, it could force Armstrong and the offense out of their game plan.
Virginia is prone to turning the ball over.
If Louisville wants to win some football games to close out the year, they need to create turnovers. Louisville has a -11 turnover differential that is one of the worst in the country.
The good news is that Virginia has turned the ball over 14 times in their six games including at least one turnover in each game so far.
The Louisville defense has only forced four turnovers all year long. This could be their chance to make a statement against a very giving Virginia team.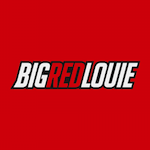 Want your voice heard? Join the Big Red Louie team!
Write for us!