NFL draft expert gives Tutu Atwell first round draft buzz
Prior to his junior season campaign for Louisville football, star wide receiver Tutu Atwell decided to declare for the 2021 NFL Draft.
Early on in the evaluating process, it appeared that Atwell would be in the mix to be a middle round pick due to the speed and explosiveness he can bring to the position. His size and ability to catch the ball in traffic were the concerns.
That outlook has apparently changed in the NFL draft community.
As a Cardinal, Atwell posted over 2,000 yards receiving and 20 touchdowns in 32 total games played. He was one of the most dynamic players in the ACC.
In this mock draft, Daniel Jeremiah of NFL Network and former NFL scout put out his first mock draft for this cycle. In one of the biggest surprises of the entire mock… surprise! Tutu Atwell finds his way into the first round at No. 29 overall to the Green Bay Packers.
Why this specific mock draft is important
While it is far from a done deal, this output from Jeremiah is a great sign for what the NFL may think of Atwell. Jeremiah is plugged in to NFL scouting circles and he is usually the first one to accurately ping prospects to their proper draft place.
Not only that, but Jeremiah is a former professional evaluator himself. You can certainly have your own opinion but you have to at least consider that his opinion holds a great weight in the draft community. Here is what he had to say about Atwell's fit to the Packers.
I know the Packers don't traditionally draft wide receivers in the first round, but I love this potential fit. They don't have anyone with Atwell's skill set on their offense. He is a blur who can be utilized on jet sweeps and to stretch the field. He would be the perfect complement to Davante Adams and Allen Lazard.
Despite what you may think of Tutu Atwell, this mock draft actually matters.
My take on where he is mocked
Well, as someone who has watched every Louisville football game and every rep that Atwell has put forth in a Louisville uniform, I do not believe he is worthy of first round consideration at this point in evaluating.
Every offseason, I do my own evaluations for the NFL Draft and while I am certainly not Daniel Jeremiah, there is no doubt in my mind that there are other receivers I would take over Atwell that are not taken over him in Jeremiah's mock.
While he has straight-line elite speed, his short area explosiveness is not quite what people seem to think it is. The ability for him to catch the ball in traffic remains a huge question mark and I struggle to tab him as much more than a gadget player at the next level.
You simply do not draft gadget players in the first round. I think he is a slot-only player that would struggle if he were to be pressed on the outside. There is just too much limiting Atwell from a size standpoint for myself to feel comfortable tabbing him anywhere near the first round.
Overall
Atwell could certainly be a dynamic weapon in the NFL. I just do not think he is the type of player that gets drafted in the first round especially with his size profile and how concerning it was in college when he was challenged physically.
Take nothing from him. He was an excellent player for Louisville over the course of three years.
We should root for him to be a first rounder. At this time, I just don't personally see it.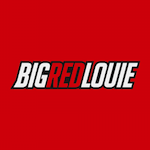 Want your voice heard? Join the Big Red Louie team!
Write for us!